The Lewis Institute, Inc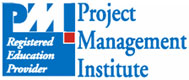 The Lewis Institute, Inc. was founded in 1981 by Dr. James P. Lewis. He is widely recognised as one of the top writers in Project Management and has published more than 10 books of his own. His Lewis Method® of managing projects has been adopted by thousands of managers in organisations globally. The Institute is a Registered Education Provider with the Project Management Institute (PMI).

The Lewis Institute, Inc. is pleased to be represented throughout Asia Pacific by ESSN. Since 1981 our mission has been to deliver the highest quality programs on a variety of topics, with project management being at the core, and we are very happy that these programs are now reaching a far wider audience than just the United States.

There are many organizations that offer training. So how are we different? First, we offer practical, skill-building programs that are taught by instructors who have done what they teach, so that you don't just get a theory course. Secondly, we employ accelerated learning methods to make your learning investment pay bigger dividends than is often true. And finally, we have partnered with someone who cares about the learners themselves, rather than just making money providing training. This has been a primary criterion for us in choosing a partner.

We would like for you to be a lifelong learner, with us as your lifelong partner to provide what you need to live your life to the fullest potential. Thank you for your interest in ESSN and The Lewis Institute.
Dr. James P. Lewis, Ph.D
President
The Lewis Institute, Inc.
Registered Education Provider of the Project Management Institute®
www.lewisinstitute.com