Leadership Development Services, LLC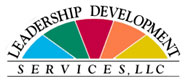 Leadership Development Services, LLC specializes in coaching leaders and their organizations in designing, implementing and evaluating learner-centered Mentoring Programs and creating sustainable mentoring cultures. We offer a variety of training, facilitation, consultation and coaching services and resources to promote organizational readiness, facilitate the development of multiple mentoring opportunities and support long-term implementation.

We are happy to partner with ESSN International in the Asia Pacific Region. Our expertise in mentoring and leadership combined with ESSN's proven experience in training and consultancy promises to elevate the practice of mentoring for organizations that are committed to the growth and development of their employees.